David Camarena of Heart Like War talks with Jim 1340 about their new album Fired Up, and what it's like to be a Christian in the world of punk rock. The band's Thumper Punk Records debut is one of the best punk rock albums of 2016, and David is excited to talk about the band's early releases recorded with Mike Herrera (MxPx), the new songs, and making a statement through his lyrics. 
Havok is one of the best thrash bands on the scene today. Their ever evolving sound marries the best of classic thrash with an updated energy and approach.  Jim1340 caught up with the band at the Niagara Falls, NY tour stop of the Dystopia World tour, where Havok shared the stage with iconic bands Megadeth, Suicidial Tendencies and Children of Bodom. 
Rob1340 interviews Lovitt Reords founder Brian Lowit about records and how things have changed.  Brian showcases three songs that he feels define Lovitt Records.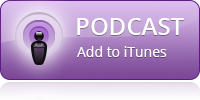 #Podcast #LovittRecords #1340magsGuideToTheGalaxy #IndieLivesMatter
While major record labels may be the moneymakers of the music industry, indies are its heart and soul.  Rob1340 talks to Justin Pearson, founder of 3.One.G Records about what it's like being an indie label, and how 3.One.G weathered the digital revolution.
#1340magsGuideToTheGalaxy #IndieLivesMatter #JustinPearson #ThreeOneG