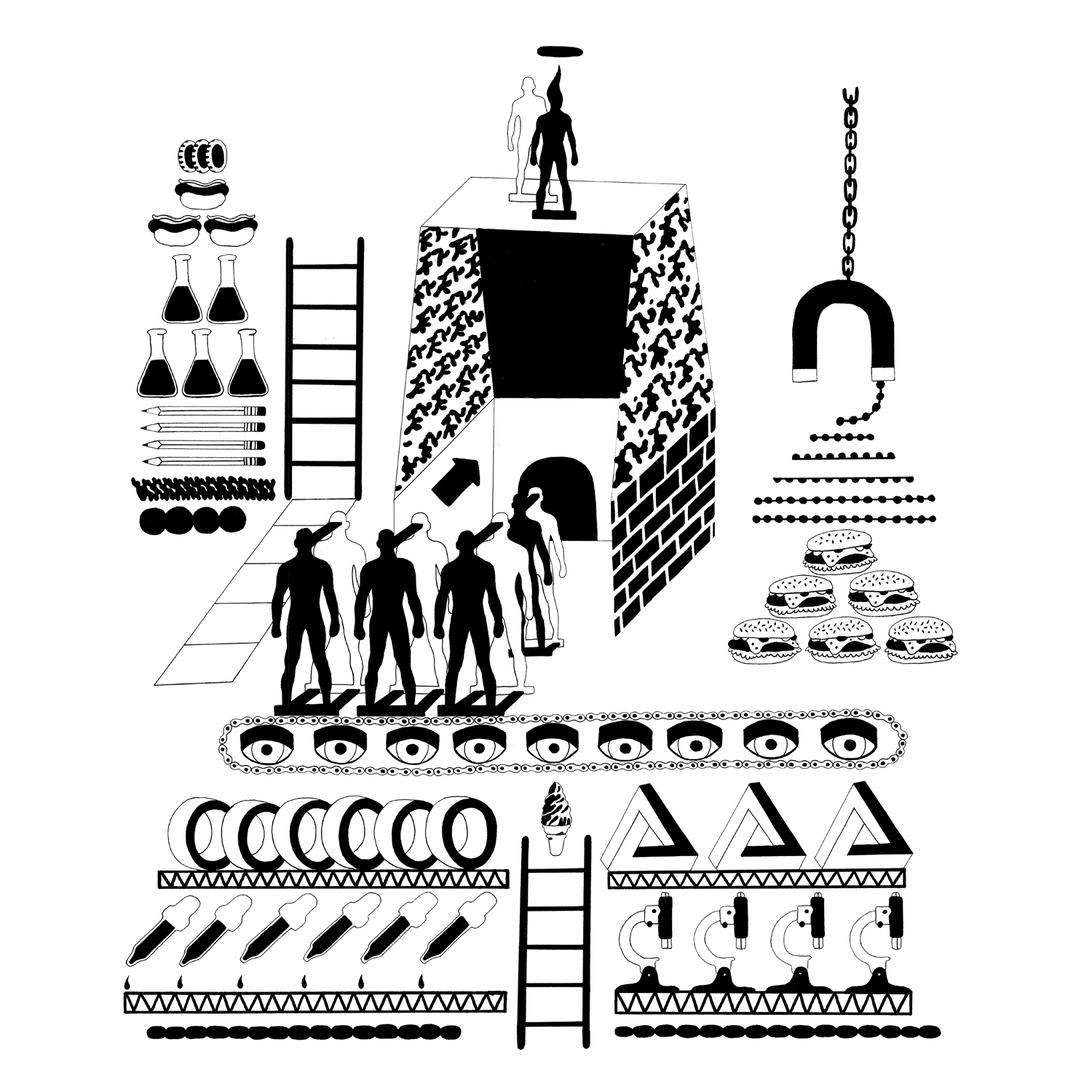 Hot Nerds
Generic Plans for a New Blunder
Three One G
Release Date: February 12, 2016
Hot Nerds live in a weird alternate universe where the biggest punk band in the 90's was not Green Day but was instead Arab on Radar. Hot Nerds have always taken AoR's spastic no-wave and noise rock influences and added a healthy dose of punk rock pace and a few moments of post-hardcore to create a disturbingly wonderful sound that while not a complete clone of their main influence definitely embraces it.
Generic Plans for a New Blunder continues with exactly what Hot Nerds did previously on their self-titled EP and their LP Strategically Placed Bananas. Whereas before Nathan Joyner's delivery lagged behind the music a little as it just came off a little dry, now he sounds like Eric Paul on speed. It's an amazing change that completely flips the script for Hot Nerds. When he shrieks "Rabid dogs in need/Are you listening/You're not listening" on "More Lube on the Frontal Lobe" it sticks in your head like glue. That ability to create a hook so bizarre and yet wonderful is exactly what made Arab on Radar so great and now Hot Nerds have found it as well. Elsewhere "Belated Brains" dances like a pre-pubescent teenager trying to impress the cool kids. That sounds horrible, but it's perfect for what Hot Nerds are doing.
If you like Arab on Radar, Le Shok, The Locust or The Sick Lipstick then Generic Plans for a New Blunder is something you will enjoy as well.  These nine minutes are worth experiencing again and again.
Reviewed by Rob 1340
[hmyt]https://youtu.be/1lA0oJPC5cg[/hmyt]